Important Trash, Recycling, and Yard Waste Updates for November and December 2023 November 2023                                                                                                                                                As 2023 is winding down, we are sending important reminders to residents regarding trash, recycling, and yard waste opportunities in November and December.
Northeast Recycling Council SalemRecycles Book Swap & TerraCycle Recycling Event Success October 2023                                                                                                                                                  City of Salem Massachusetts held its Fall 2023 Free Book Swap & TerraCycle Recycling Event on Saturday September 23rd.
Salem to Offer Free Cardboard Recycling Site for Businesses and Residents                         September 2023                                                                                                                                             The City of Salem will offer free cardboard recycling for Salem residents and businesses at the Salem Transfer Station, 12 Swampscott Road on Saturdays from 7-3 and Sundays from 9-5. This program will begin on Saturday September 30  and will run through December 17, when the Transfer Station closes for the season.
Textile recycling — a small step with big environmental benefits
June 2022
Textiles are the sleeping giant of the recycling industry. Every year, Massachusetts residents and businesses throw out an astonishing 230,000 tons of textiles, including clothing, shoes, handbags, rugs, drapes, sheets, and towels.

For hard-to-recycle items, Salem thinks beyond the trash can
December 2021
Salem is offering community members an environmentally friendly way to dispose of used toothpaste tubes, razors, pens, and assorted other items they might otherwise toss in the trash.

Salem Recycling Drive Collects More Than 10K Pounds Of Textiles
May 2021
Salem Recycles, working with HELPSY, diverted tons of clothing and other household items from landfills at the May 1 event.

SalemRecycles to Host Spring Drive
April 2021
SalemRecycles is hosting a recycling drive for used clothing, shoes and a variety of other household products on May 1. The event, in partnership with the Medford-based for-profit environmental organization, HELPSY, will take place at Riley Plaza from 8 a.m. to 1 p.m. 
SalemRecycles Free Book Day
September 2020
The Recycling Committee organized a socially distant alternative to the popular Book Swap that had to be cancelled due to the COVID-19 Pandemic.
Salem, other communities get boosts for recycling programs
Aug 20, 2018
State officials cut $2.6 million in checks to towns and cities across Massachusetts yesterday, and they paper-clipped a pretty straight-forward message for communities to share: you're good at recycling, but we want you to be great.
SalemRecycles reflects on a decade of making Salem greener
May 16, 2018
SalemRecycles committee members received special commendation from state Rep. Paul Tucker and Salem Mayor Kim Driscoll for the committee's 10 years of helping to make Salem of  the North Shore's greenest cities.
SalemRecycles Breathes Life into Broken Treasures
Aug 10, 2017
Salem is taking on climate change
Wednesday January 11, 2017
Salem – For coastal cities, it's a matter of urgency
NationSwell:Preserving the Environment
Tuesday, May 6, 2014
Marblehead Bans Plastic bags : The decision was made to ban both plastic bags and Styrofoam, despite a spirited dissent from a large minority. Voters weighed the impact on the town's health and environment against an aversion for setting bans on residents.
The  Salem News
Saturday, March 29, 2014
Salem – Footprint Power Plant Appeal Dropped; 1 more still outstanding.
The  Salem News
Saturday, March 29, 2014
Salem – Retiring Coal Plants challenged by natural gas, tough regulations.
The Boston Globe
Monday, March 10, 2014
Salem – Footprint power plant hit with new appeal.
The Salem News
Tuesday, March 4, 2014
SALEM — Salem power plant hit with new appeal:
The Salem News
Tuesday, March 4, 2014
SALEM — Why Recycle? The Salem Recycling Committee weighs in.
Salem Patch
Tuesday, February 25, 2014
SALEM — A clean resolution for Salem power plant controversy
Boston Globe
Friday, February 21, 2014
SALEM — New Salem power plant wins final approval
Boston Globe
Saturday, January 25, 2014
SALEM — Move to a natural gas plant can help build bridge to renewable future – SAFE editorial.
Boston Globe
Sunday, January 19, 2014
A decade ago, replacing the aging plant with a far cleaner natural gas facility would have thrilled environmental and public health advocates, who designated Salem Harbor as one of the state's worst polluters. But now that it's about to happen, environmental advocates are challenging the state's approval of a gas-fired power plant for the site after Salem Harbor shuts down in June.
Boston Globe
The SAFE board has studied the proposal and concluded that it is not only good for Salem but a positive step forward for the environment. The proposed gas plant has many features that make it a good transition to a renewable energy future…
SAFE – Plant can be part of Renewable Energy future
Thursday, January 16, 2014
SALEM — Solar meetings to be held in Salem, Swampscott. Come to the Feb 11 event to learn more.
The Salem News
Tuesday, January 14, 2014
SALEM – Curbside Composting Pilot Program Kicks Off in April –  The city of Salem announced Monday that it has selected Black Earth Compost LLC to transport curbside composting and also process this kitchen waste…  Black Earth Compost will provide both the collection/transportation and the composting itself, so the City will save money by having no tipping fees and will receive compost in return.
Salem Patch
Sunday, January 12, 2014
SALEM – City improves online payment.
Salem online payment system – The Boston Globe
Thursday, January 2, 2014
SALEM – 300 tons of trash diverted, translates to $20,000 saved.
The Salem News
Thursday, December 12, 2013
SALEM — Salem and Swampscott have been selected for the second round of Solarize Massachusetts, a state program that offers discounts to residents and businesses that install solar panels. …  Come to the Feb 11 event to learn more.
 The Salem News
Thursday, December 12, 2013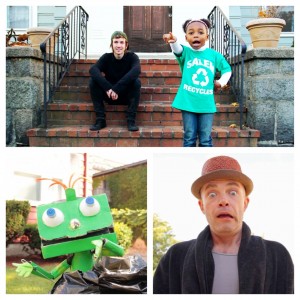 Local actress, puppet trumpet Salem's new recycling program.
Wicked Local
Dec 12, 2013
… If only Captain Planet had been a cardboard puppet. Maybe we would have listened. …
Salem Patch
Friday, March 29, 2013
Mandatory Recycling in Salem – How Would it Work?
The Salem News
Tuesday, March 5, 2013
Mandatory recycling floated in Salem
Wicked Local 
Thursday, November 11, 2010
Recycling committee: Salem and its mayor recognized for recycling efforts
Wicked Local
Thursday, April 23, 2009
Salem's Recycling Committee earns EPA honor
Wicked Local
Saturday, October 11, 2008
First Installment of the Salem Recycles column in the Salem GazetteS