Cigarette Butt Recycling Program:
The City of Salem invites businesses, groups and individuals to adopt a Cigarette Butt Bin to be placed by the city at your selected location. Additional bins around the city will allow for the collection and recycling of more butts and keep our sidewalks, streets and harbor clean. The City will supply the bin, it's installation, instructions and shipping labels to recycle the contents. The bin sponsor commits to emptying the bin and mailing the contents on a regular basis.
There are currently 50 bins throughout the city and about 20 more are available for adoption. If you are interested in adopting a butt bin, please contact Janelle Rolke at Jrolke@salem.com or 978-619-5672.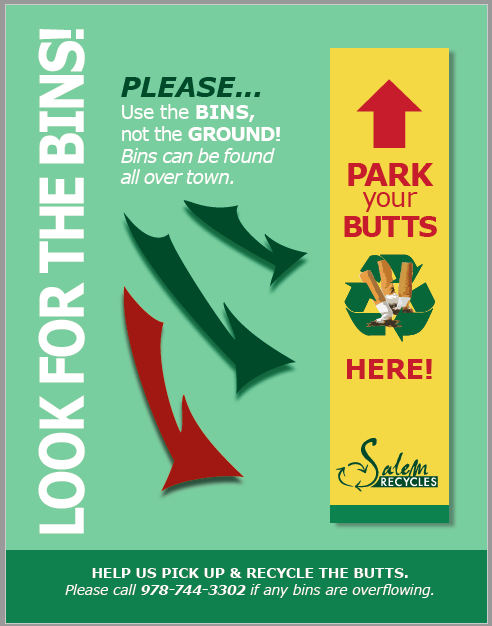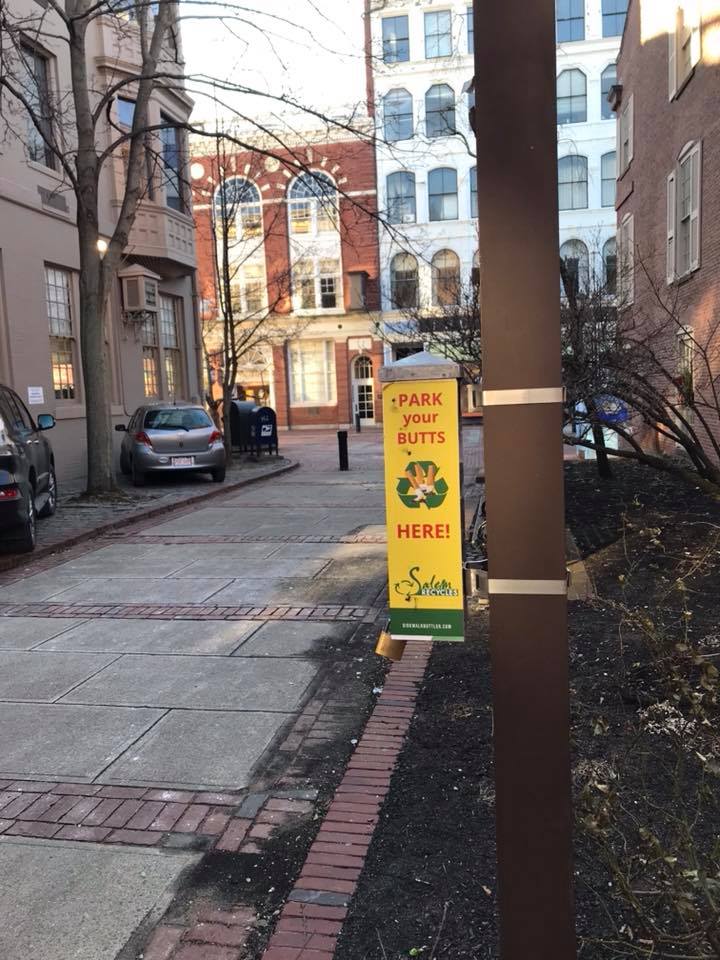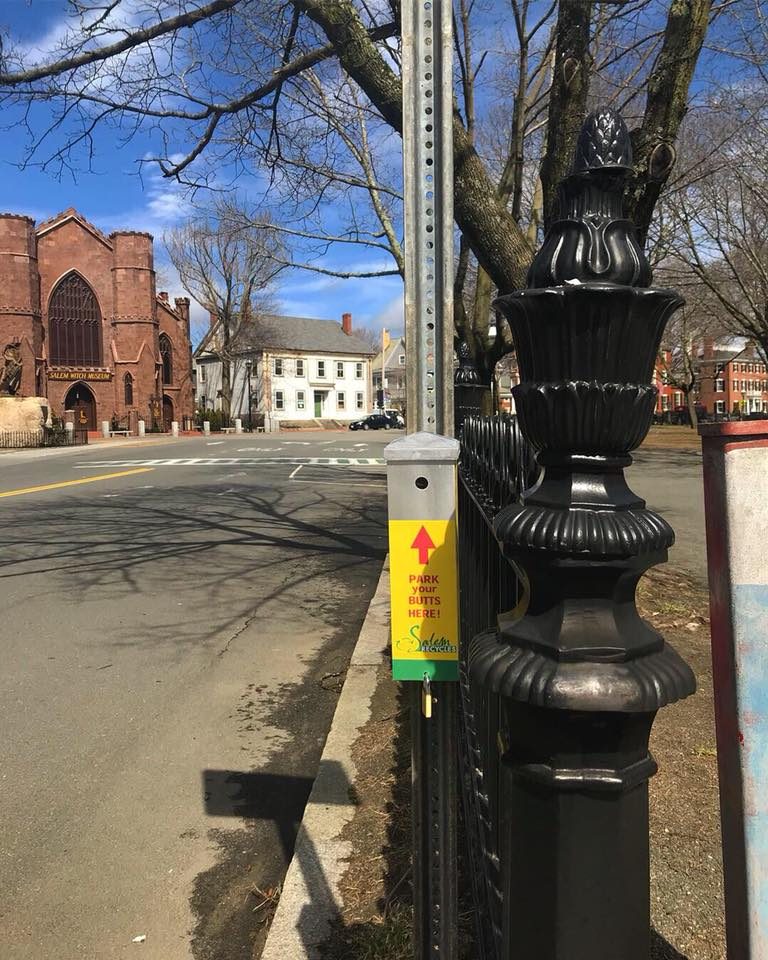 Thank You to Our Current Butt Bin Sponsors:
Susan Yochelson has adopted the bin at Harbor and Lafayette Streets
Ned from Cigarettes in the Wild has adopted the bin at the main entrance of Salem Common, near Hawthorne Hotel
Louis Jeano Morin has adopted the bin at the "wall" at the end of Leach Street
Keith Patterson has adopted the bin at the corner of English St. and Allen St
Waylos Variety store has adopted the bin in front of their store
All Souls Lounge has adopted the bin in front of their restaurant 
Janelle Rolke has adopted the bin at 131 Essex St