Our Regular Events Include:
• Book Swap
• Quarterly E-Waste Collection
• Repair Cafe
• Swap 'N' Drop
• Textile Drive
Due to the ongoing COVID-19 pandemic we have discontinued or reinvented some of these events. Our calendar will always have the most up to date info on when the next event will be happening!
Our Book Swaps are held at the Community Life Center at 401 Bridge Street in September and March.  At each book swap, hundreds of people have come to drop off and pick up books.  This event continues to grow, providing the public with an easy way to recycle books they no longer want while picking up some amazing finds on all sorts of topics. It is a great place to swap reusable bags as well! And it's free!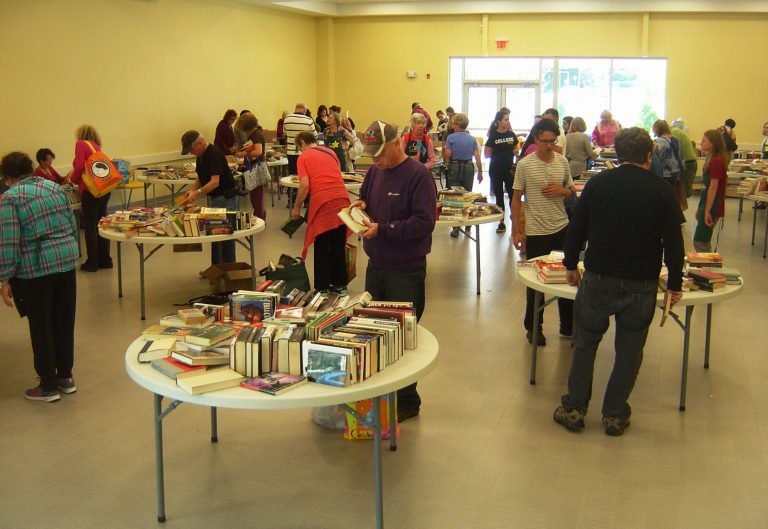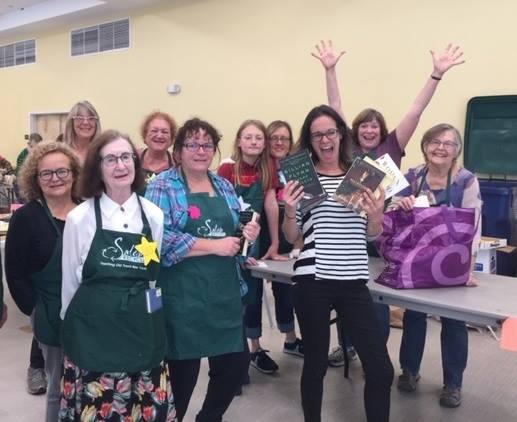 The Repair Cafe is a free event held at 401 Bridge St, run completely by volunteers, to help Salem residents repair and restore their broken items, keeping them out of the waste stream.  Check our calendar to find the dates of our three Repair Cafes each year!
REPAIR SERVICES INCLUDE: Electrical / mechanical tinkering (no TVs or computers), lamp
rewiring, knife sharpening, basic jewelry repair, furniture and wood repair & gluing, camera
diagnostics and/or repair both film & digital, shoe repair, ceramics gluing. Our seamstresses offer
hand and machine sewing, buttons, hemming, darning, patching, minor alterations.
BRING WITH YOU: If your garment has a broken zipper, bring a new zipper with you. If your
electronics requires testing after repair, please bring what is needed (light bulb, CD, DVD, vhs tape)
to do that.
VOLUNTEERS NEEDED! If you have a tinkering skill, even one we already offer, please contact
Janelle Rolke at 978-619-5672 or Jrolke@salem.com.
Quarterly E-Waste Collection
Electronic Waste collection days are typically on the last Saturday of March, June, September, & December from 8:00AM-12Noon at Salem High School.
2023 Dates:
March 25
June 24
September 30
December 16
RECYCLE ANYTHING WITH A PLUG
* $20 for each TV or monitor
* $20 for each Freon appliance (fridge, AC, freezer, dehumidifier)
* $20 for exercise equipment (treadmills, bikes, ellipticals etc.)
(Cash or check payable to vendor – RMG Enterprise)
* All other electronics FREE: computer tower, laptop, tablet, cell phone, small appliances, household electronics, printer, fax, VCR, CD player, etc.
Please NO commercial drop offs or white goods (including washers, dryers, stoves). Call Waste Management at 800-972-4545 to schedule a free white good curbside pick-up.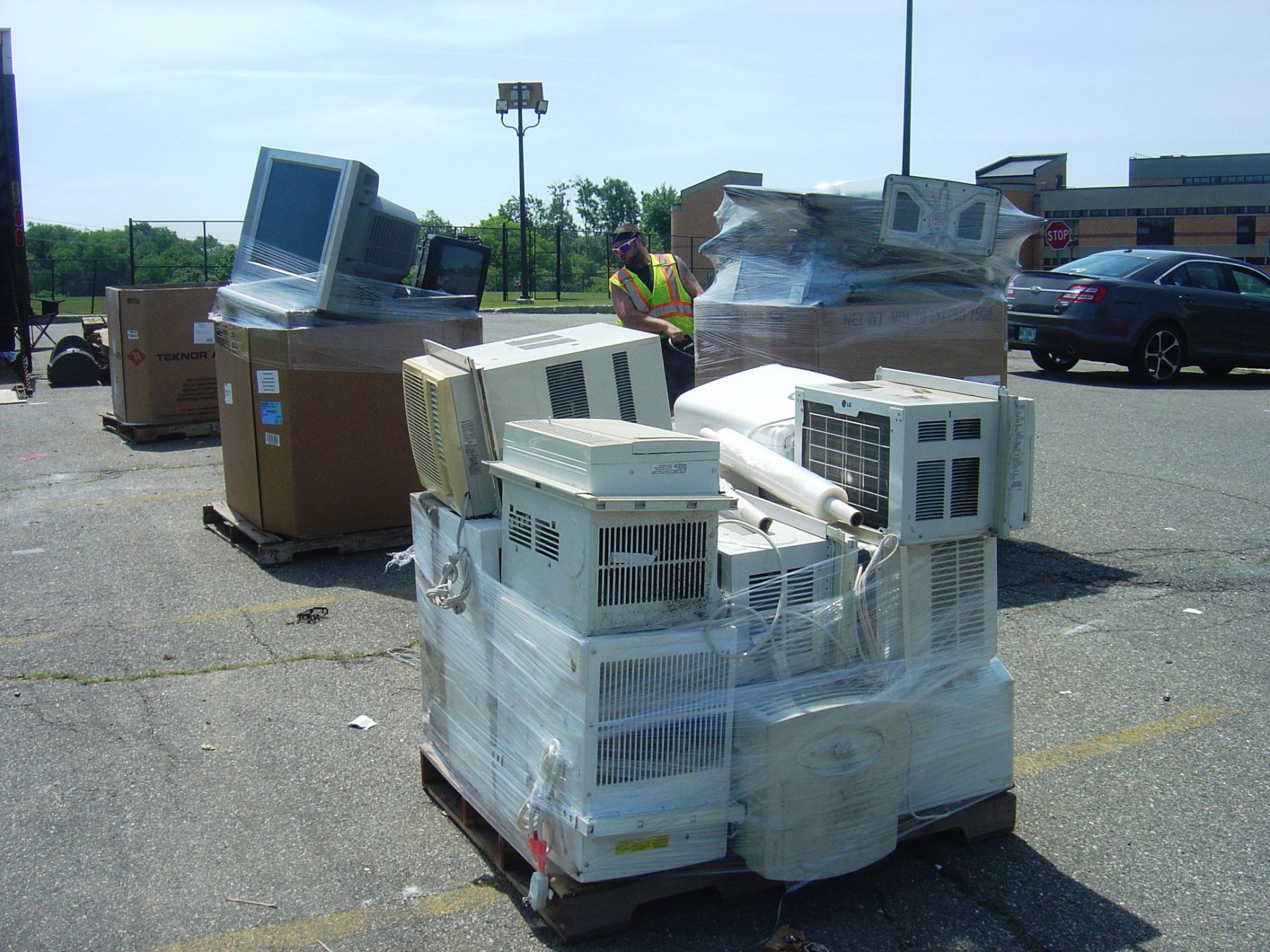 This is a fun, free opportunity to reuse, re-home, or donate your unwanted items.
SWAP or simply DROP OFF:
* Women's, men's, children's clothing & accessories
* Small household items in working condition (no TVs or computers)
* You may SWAP until noon, and DROP OFF until 1:00pm
* Textiles may be in any condition as long as CLEAN & DRY
* All un-swapped items will be collected by HELPSY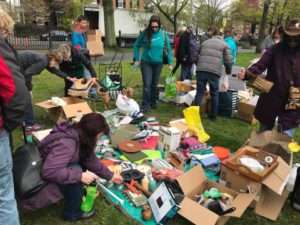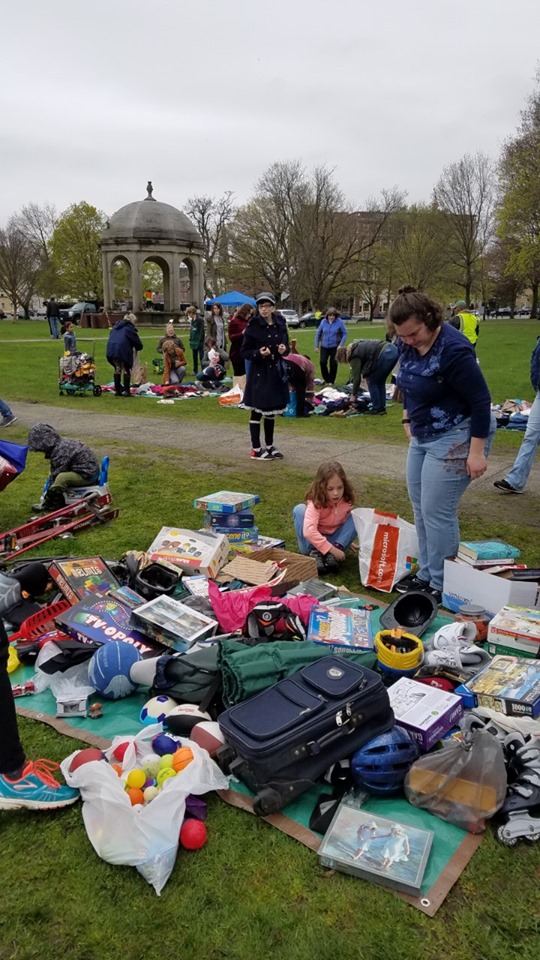 SalemRecycles, City of Salem and HELPSY join forces to provide an easy way to recycle your
used clothing and household textiles in one convenient location. HELPSY will have a manned
truck onsite at Riley Plaza in downtown Salem on the Saturday before Thanksgiving from 8:00AM to 1:00PM to collect any and all textiles you would like to donate. Items are accepted in any condition (stained, ripped or missing buttons) but must be CLEAN and DRY.